Hot Tub Sales, Hot Tub Hire, Hot Tub Repairs & Maintenance Glasgow, Scotland.
Heavenly Hot Tubs Group specialise in luxury hot tub sales, hot tub hire and hot tub repairs as well as routine hot tub servicing, maintenance contracts and hot tub spare parts for hot tubs. We also carry out hot tub installations, spa moves, system upgrades and offer technical advice in addition to buying and selling quality used hot tubs.
We cover all over Scotland and operate from our base in Glasgow with a team of experienced staff who are only a call away.
As a business we believe in promoting health and relaxation to our clients, we have the knowledge to support a healthy stress-free hot tub environment but also the quality of service, availability of specific parts and chemicals to fulfil a centre of excellence as a hot tub solutions provider.
We cover many areas across Scotland including Glasgow, East Kilbride, Cumbernauld, Hamilton, Paisley, Falkirk and many more surrounding areas.
To book or enquire please contact us today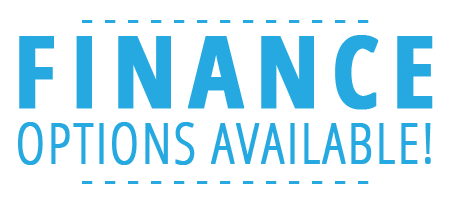 Looking to Hire? Discover our Products!
Come and check us out, see what we have to offer!
Hired a hot tub for my daughter's birthday celebrations with Heavenly Hot Tubs and everyone had a great time for that whole weekend! From the minute of booking to when the hot tub was picked up at the end, everything went great. There were no hitches at all and Heather reassured me that she was only a phone call away should I have any issue. After the hot tub was set up, Heather went through all the information that i needed to know about working the hot tub settings and using the test strips and chlorine floating pod. It was all easy to deal with. Heather and Jon also kept in touch by text messages to let me know when they would arrive to set up and then to collect at the end which made things go smoothly, especially when trying to sort out other things needing done for my daughter's party. I would definitely hire from Heather and Jon again and definitely recommend anyone thinking about hiring a hot tub to hire it from Heavenly Hot Tubs. Thanks again Heather and Jon. It was a brilliant and stress-free experience!

Suzy Wylie Friday, March 6, 2020
Thanks to the team at heavenly hot tubs for the best service out. Late booking - no problem Set up - so quick Directions - simple and easy to use Questions - answered prompt Dismantled - I didnít even need to be home Fun had - plenty Recommended - highly. Thanks for a great weekend heavenly hot tubs. Iíll definitely book again.

Louise Connell Monday, July 23, 2018
Hired a hot tub for my daughters birthday and was a huge success ! Weekend hire left us all plenty of extra time to get good use out of it . We found the service and communication excellent and the standard of the equipment first class . Surpassed expectations and would definitely recommend to others !

Jl Saturday, December 29, 2018
I hired a hot tub for my husbands 40th birthday/hogmanay a few days ago from Heavenly Hot Tubs. The service was fantastic and Jon and Heather were great. Everything was set up and Jon explained everything to me. The communication was excellent. I wanted it to be a surprise and requested a specific time etc and Jon was great in accomodating my requests to make the suprise for my husband a success. I also had a few questions which Jon replied to despite it being a bank holiday. The kids loved it and it was a huge hit with our guests at hogmanay. The equipment was in excellent conditition and it was spotless. The whole experience from start to finish was hassle free and straight forward. I would highly recommend this company and i will def be using again in the near future.

Kirsty Reynolds Wednesday, January 2, 2019
We hired the hot tub for my birthday weekend. Was a great service from Jon. We had issues with weather but Jon was kind enough to come out and fix the Gazeebo and any emails or messages were answerd promptly and nothing was a bother. Would highly recommend,all equipment was clean and in good condition. Would definitely hire again.....

Leanne Tuesday, November 6, 2018
How To Find Us & Get In Touch!
Address: Unit 3, 465 Pinkston Road, Glasgow, G211HU
Telephone: 01414716508
Email Address: info@heavenlyhottubs.co.uk
Follow us on Facebook