Hot Tub Routine Servicing
Heavenly Hot Tubs are a premier hot tub servicing business located in Glasgow, Scotland.
We cover most of central Scotland including:
Argyll & Bute
Ayrshire
Dunbartonshire
Falkirk
Glasgow
Inverclyde
Lanarkshire
Renfrewshire
Whatever problems you are having with your hot tub, there isn't much we haven't seen.
Our services range from initial call out to diagnose faults, servicing packages, regular maintenance through to repairs.
Our clients include private individuals through to holiday letting companies.
Contact us today for further information, please include make and model of hot tub, problem you are having and where you are located. Call-outs start from £80+VAT.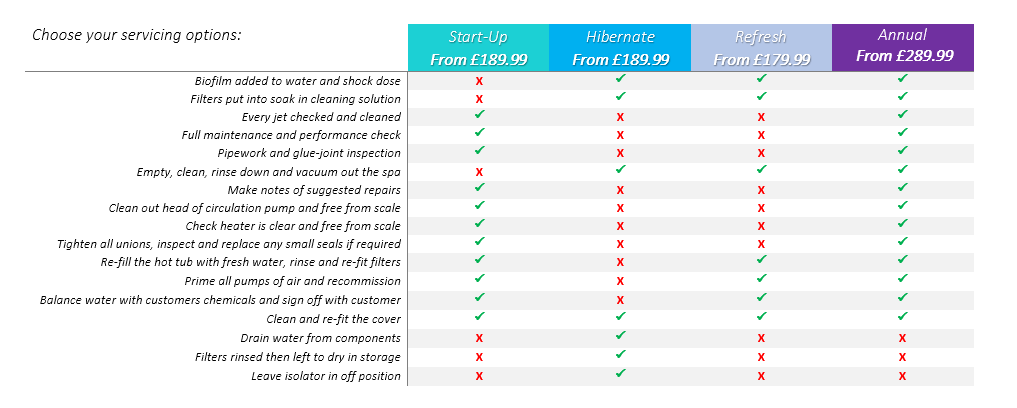 Showing 4 results