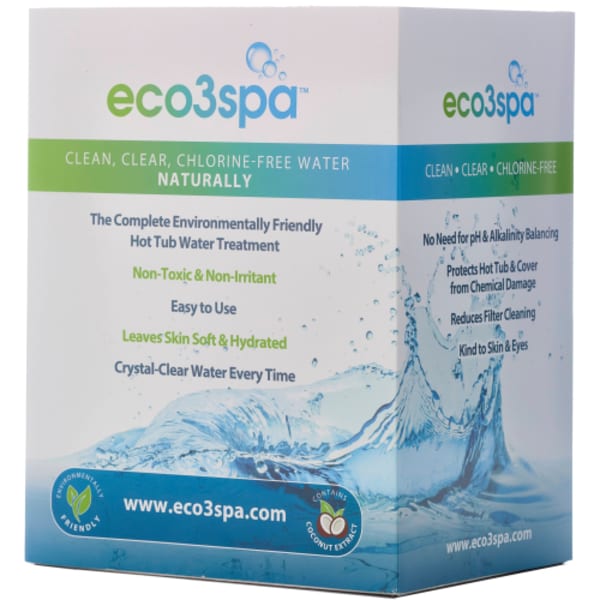 Sale!
Eco 3 Spa Watercare Kit
eco3spa is the complete environmentally responsible hot tub water treatment
eco3spa Water Conditioner is non-toxic and made from natural coconut, minerals and plant extracts. The enzymes in the product work synergisticly with the eco3spa Water Sanitiser Tablets to increasing the effectiveness of the tablets and reduce the amount of sanitiser needed to maintain a safe hot tub.
eco3spa protects your hot tub cover and equipment from chemical damage.
How to use...
It's as simple as 1,2,3!
Step 1 Clean - add a bottle to the water at every 3 monthly water change
Step 2 Condition - simply add to the water monthly
Step 3 Sanitise - add a tablet to the water before each use
This kit contains sufficient cleaner, conditioner and sanitiser tablets to last for 3 months of average hot tub use. Additional sanitiser tablets are available if required.
100% Biodegradable and environmentally friendly.
CLEAN - CLEAR - CHLORINE-FREE WATER - NATURALLY!
GOOD FOR THE ENVIRONMENT - GOOD FOR YOU