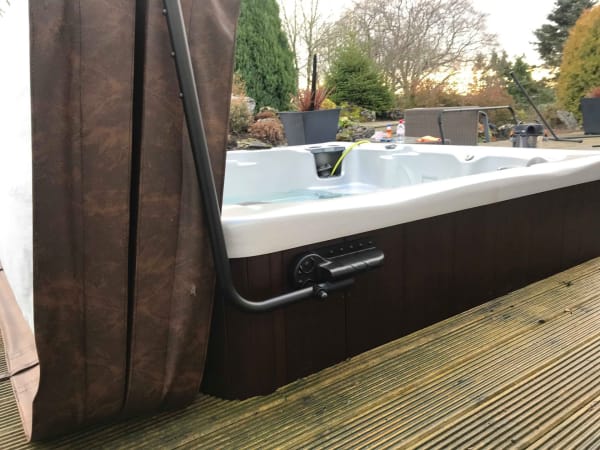 Full Service from £329.99
Check the operation of all systems.
Ampere pull, and overall check of all electrical components.
Add a bio-film remover for your internal plumbing.
Remove and chemically clean your filter.
Add a shock dose to kill any bugs and nasties.
Check the cabinet and shell for leaks, damage and condition.
Check the condition of your cover and clips.
Drain down your tub.
Clean the acrylic surface.
Remove any marks and stains where possible.
Remove and clean the jets as much as possible.
Ensure jets operate correctly.
Rinse out your tub.
Wet vac out any remaining debris and water.
Towel dry the surface.
Remove scale and debris from pumps.
Check heater element and seals.
Check pump union seals.
Re-fill your tub.
Bleed all pumps of air.
Re-commission and check for leaks and correct operation.
Balance the water using the customer's choice chemicals.
Check all systems ensuring they work correctly.
Clean and treat the cover with vinyl protector.
Re-check ampere pull of components.
Reset filter cycles and time on control panel.
Report any problems or advisories to the customer.