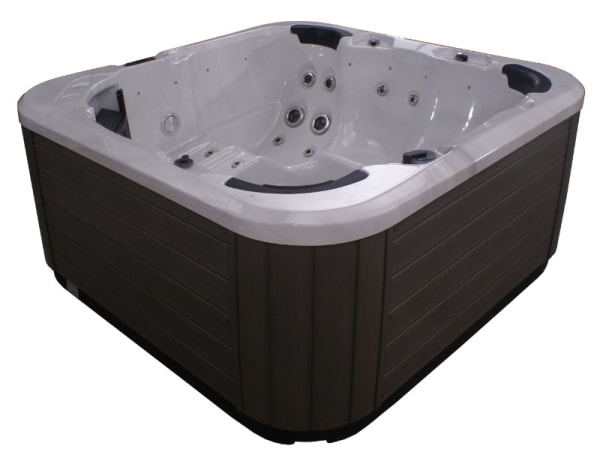 XTR Hydroforce from Vortex Spa's
Immediate Delivery Available
200 x 200 x 93cm
2 x 2HP Hydro Massage pumps - 32amp
1 x Circulation pump
Seats 5 Person + cool down seat / step
34 Water Jets ( 9 of which are Large 5" Jets, 11 x 3" Jets and 14 x 2" Jets)
ABS Base
3kw heater
Gecko Control system Gecko IN.YJ3 + IN.K300 Touch pad OR Balboa TP600
Aristech Acrylic sheet
Permaframe Structure
Foam insulation on Shell and base
Ozone System
Perimeter LED lights 16 x pieces.
Bluetooth Stereo with 3 x shell mounted speakers.
£6,995 Delivered, Installed & Commissioned
Warranty Information:
2 years on Gecko / Balboa control system (touch pad, spa pack, PCB)
2 years on plumbing, heater, jets
2 years on pump and equipment
5 years on acrylic surface
10 years on structure.
This is a powerful and deep tub, given the jet count and has a great look with the large jet faces, which cover a greater area of the lower and mid back area.